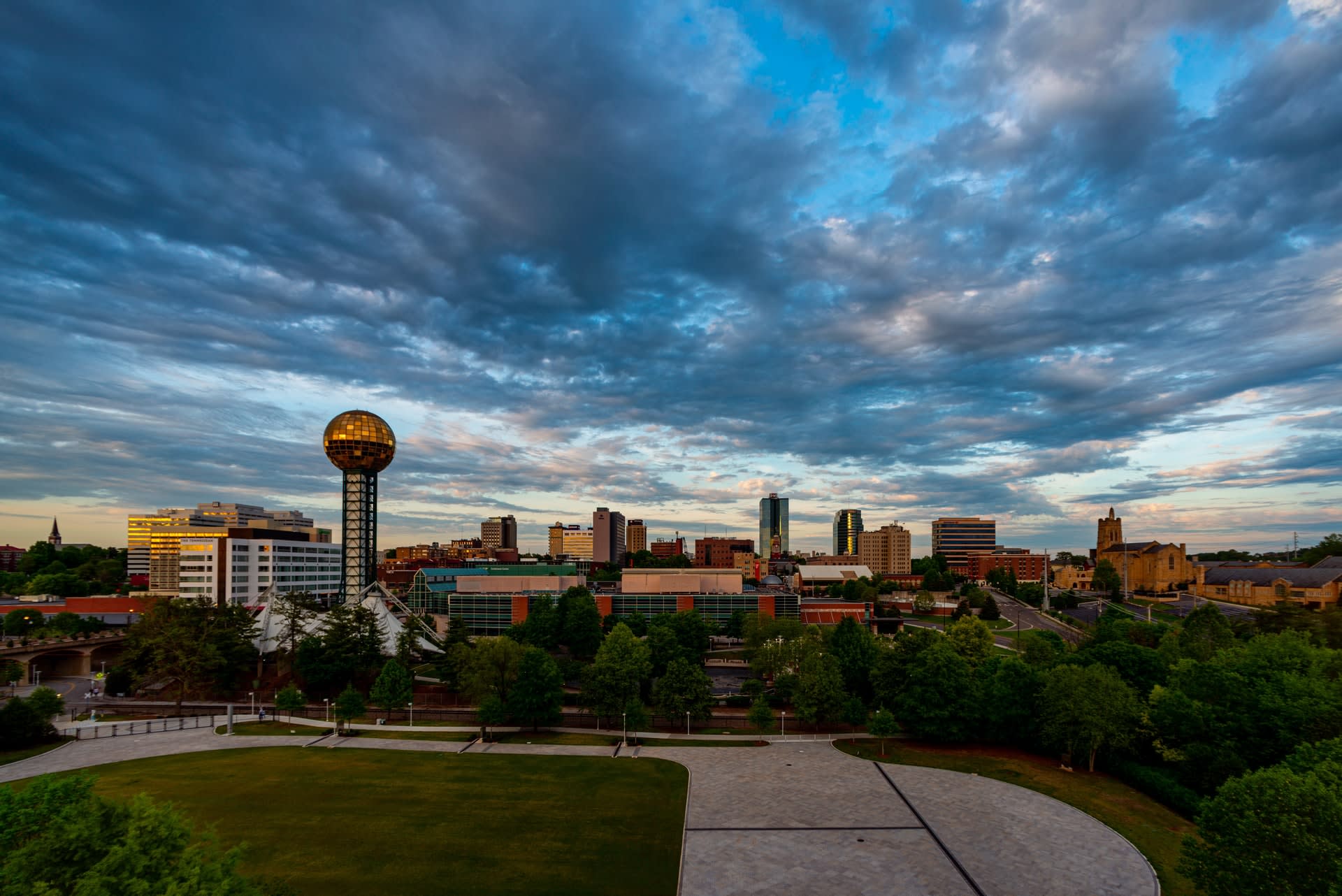 Finding an excellent location to settle down with your loved ones might be difficult. After all, the United States boasts a plethora of cities that are appealing for various reasons. But, if you're like many families, you're looking for a place that has it all: high quality of life, reasonable cost of living, and much to keep you interested and involved.
Knoxville, Tennessee, is one city that checks all of those boxes, attracting thousands of new residents each year. A rising number of couples with kids are relocating to the city, lured by many of the same factors, making it an excellent place for families. We are sure you could find just the right home for you. Knoxville is a great place for families, and we have some reasons that might convince you to pack your bags and your little ones and head out here.
A Bit About Knoxville, TN
Knoxville, Tennessee, has a population of around 185,000. Knoxville's population is relatively young, owing to a significant number of college students and young families.
Knoxville is located in Knox County and is regarded as one of the greatest locations to live in Tennessee. Located amid legendary and gorgeous East Tennessee, it is undoubtedly the state's soul. The state's largest and most famous university is located in the city's core, various adjacent state and national parks give sanctuary for nature lovers, and downtown areas provide some urban flair among all the rural Tennessee characteristics.
Living in Knoxville provides inhabitants with a compact suburban vibe, and the majority of locals rent their houses. It is home to a large number of young professionals, the public schools are above average, and that is only the beginning of all of the things that make it a great place for families! Let us take a look at some more.
Low Living Expenses
Many families with children are pleased to know that relocating to Knoxville is financially advantageous. According to Forbes, the cost of living is around 4% lower than the national average, which means you'll save money on items like housing, groceries, transportation, and leisure activities. Knoxville's housing costs are 28% less than the national average, while utility bills are 10% lower. Transportation expenses, such as gas prices, are 16% cheaper than the nationwide rate. Health care and groceries are also more affordable, which is one of the significant factors when deciding where to settle in with your kids.
A Pleasant Climate
Looking into the climate is crucial when moving to a new town, especially with the little ones. Knoxville enjoys a temperate environment that is rarely overly hot or cold. Hurricanes are rare, tornadoes are uncommon, and you can enjoy all four seasons. Summer months typically remain in the 80s, while winter spikes seldom fall below 45 degrees. The estimated yearly snowfall in the area is less than a foot, allowing families to be happy and active practically all year long.
Surrounded by Nature
Speaking about being active, abundant nature is one of the most popular attractions in eastern Tennessee. Just outside of Knoxville, the Great Smoky Mountains National Park and Cumberland Gap National Historical Park entice campers with endless choices for a serene drive, hikes with the family, or a tranquil lunch out in the woods.
Knoxville is also bordered by seven lakes and is located on the Tennessee River. The Ijams Nature Center, located in downtown Knoxville, is a one-of-a-kind urban paradise suited for lengthy, peaceful strolls. A few miles to the east, Seven Islands State Birding Park is a popular place for river fishing, hiking, and bird watching. Any outdoor excursion imaginable is within a short drive from Knoxville. And your kids will surely appreciate the adventures!
Knoxville Neighborhoods
In recent years, Knoxville has been a haven for families looking for a bigger house for their money, and a smaller, more intimate community feel than the hectic cities can often provide. Many people opt for a long-distance move here because it has so many advantages compared to many places in TN. And, it is best to have professional movers support your transfer from other parts of the state, especially when relocating with kids.
There are many excellent areas to choose from. With a typical market price in the low $200s, neighborhoods like Harrill Hills entice homeowners, while upscale complexes like Regas Square provide a median price in the low $600s and the glamour of city life for urban dwellers. This is a fantastic call if you are interested in buying a luxury home. However, with some properties for sale under $100,000, a northern region like Fountain City is favored with first-time buyers. Knoxville's attractiveness is that it provides a wide range of options.
The educational system is one of the main reasons Knoxville is a great place for families. Not only does it have a low cost of living and an abundance of nature spots, but Knoxville is also home to one of Tennessee's highest concentrations of top-rated public schools. Education is one of the deciding factors when moving with a family, and we guarantee this city will not let you down. In addition to outstanding elementary and high schools, the University of Tennessee is located here, making it the epicenter for higher education in the state. From kindergarten to a college diploma, your children can have a quality education all the way.
Final thoughts
As you can see, it's no surprise that Knoxville is a great place for families, given its low cost of living, excellent schools, pleasant environment, culture, economy, and the healthcare system. If all of this was not enough to convince you, we can also proudly say that this city offers a surplus of activities, whatever your interests are. If you decide to make Knoxville your new home, make sure to contact a local real estate agent to help you find your dream home.