Welcome to Knoxville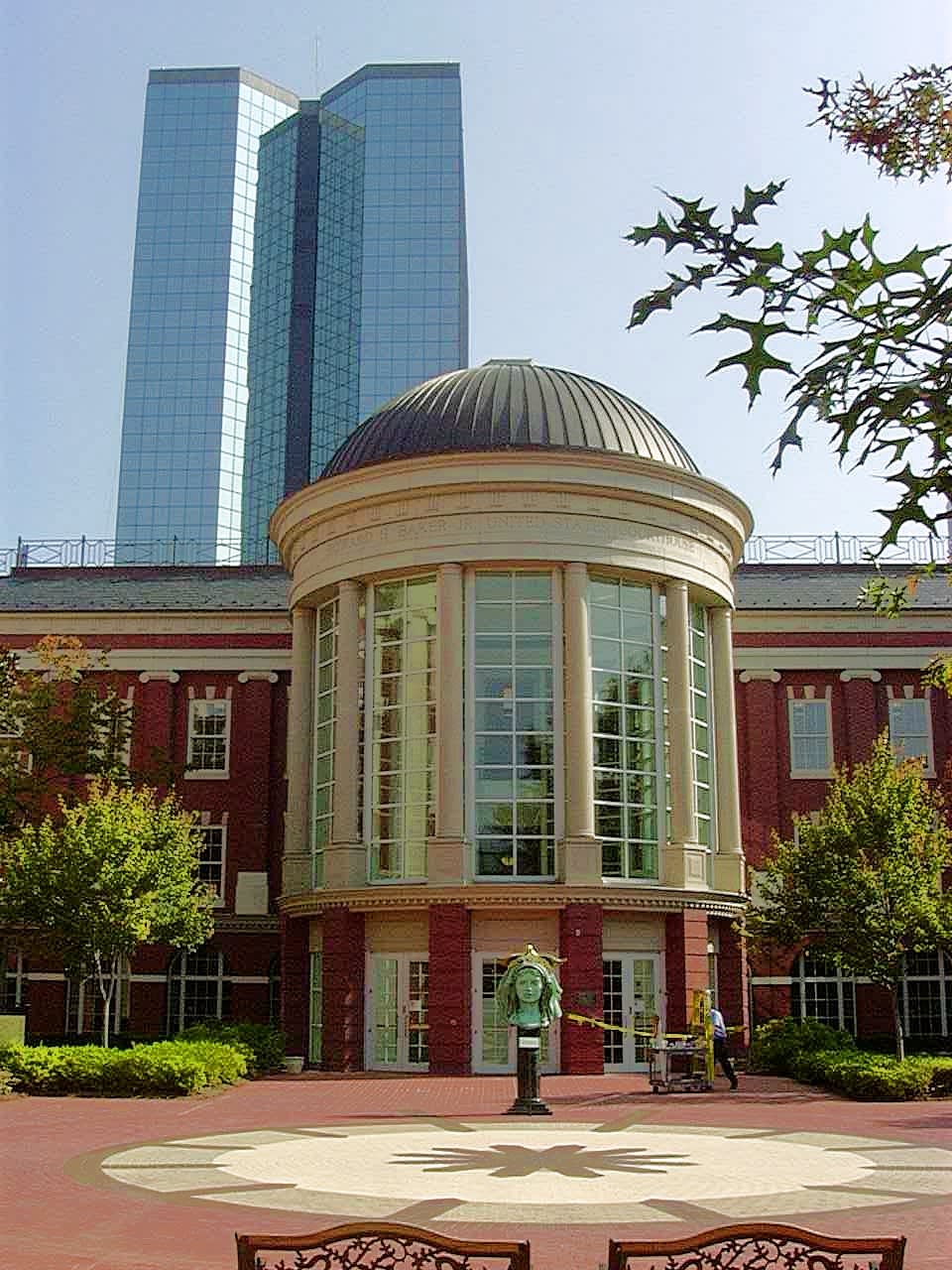 Welcome to the Knoxville area, situated at the crossroads of three major interstates: I-75, I-40, and I-81 and on an international waterway.

Knoxville is a city on the grow and on the go. There's always something to do, whether it's attending one of many festivals or trade shows throughout the year, boating on a beautiful lake, or hiking in the nearby Smoky Mountains. Host of the "Best 17 Days of Spring" (the annual Dogwood Arts Festival), being the home of the 1982 World's Fair, and our reputation for being a friendly community, Knoxville is a great place to call home.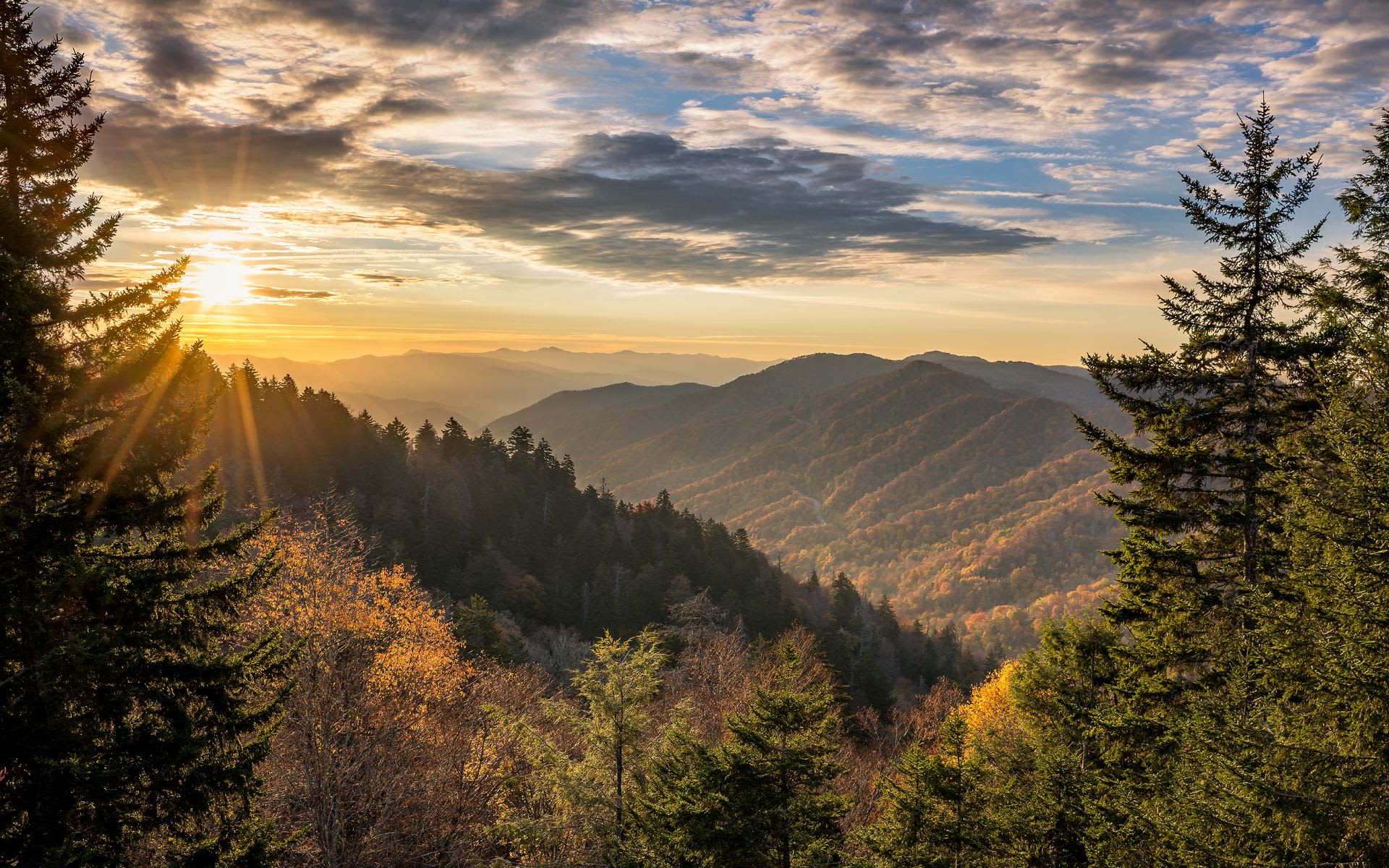 Knoxville's spirit and love of nature is reflected in our passion for outdoor recreation. Whether it's golf, water-skiing, rock-climbing, or camping, Knoxville is ready to host your next outdoor adventure. When the snow falls, nearby Gatlinburg offers skiing, snowmobiling, and ice-skating.
Climate
Knoxville and surrounding communities are in a temperate climate zone. The summers are always green and gentle. The fall color is truly magnificent as hills light up in brilliant autumn hues. Winter is brief and mild. Spring arrives early and stays for a long time, featuring glorious dogwoods, azaleas, and other beautiful flowers.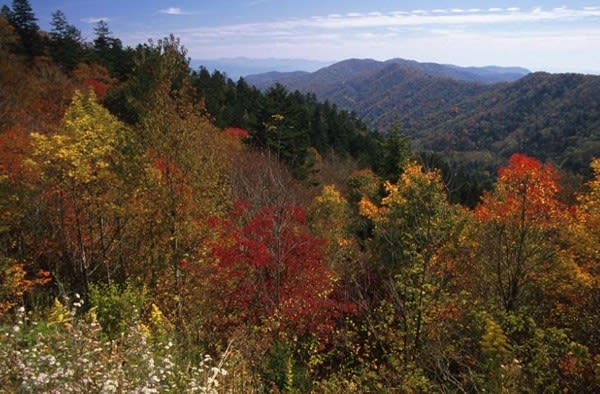 Annual Average Temperature: 57.6 degrees F
Average Low Temperature: 46.3 degrees F
Average High Temperature: 68.9 degrees F
Annual Average Precipitation: 47.1 inches
Annual Average Snowfall: 11.5 inches
Elevation: 936 feet above sea level
Population
City: 188,326 in 2020
Knoxville Metro Area: 884,670 in 2021
Knox County Median Age: 37
Cost of Living
Knoxville's cost of living ranks below the national average.
Knoxville - 80% of national average
Government
A mayor and nine-member city council govern the City of Knoxville. The mayor's office can be reached at 865-215-2040, the city council can be reached at 865-215-2075. A county mayor and nineteen-member county commission govern Knox County. The county mayor can be reached at 865-215-2005, the commission at 865-215-2534.
Interstates
The primary north-south artery in the United States is I-75. The principle route connecting the east and west coasts is I-40, and the major route serving the Northeast is I-81. Knoxville is at the crossroads of these major interstate routes. As a result, the Valley is a prime shippers market with 61 trunk lines and major terminals operating in Knox County.
Healthcare
Knoxville serves as a regional center for a 27-county area of East Tennessee, Kentucky, and Southwest Virginia. Leading edge health care is provided by five general-use hospitals. These area hospitals provide primary and emergency care in addition to maintaining strong reputations for specialized and general care. The health care community takes pride in its use of state-of-the-art technology while providing personalized, individual care.
Parkwest Medical Center (865) 373-1000
Fort Sanders Regional Medical Center (865) 331-1111
Tennova—Turkey Creek (865) 218-7011
University of TN Medical Center (865) 305-9000
North Knoxville Medical Center (865) 859-8000
Blount Memorial (865) 983-7211
Fort Loudon Medical Center (865) 271-6000
Methodist Medical Center (865) 835-1000
Roane Medical Center (865) 316-1000
Knoxville is also home to specialty hospitals, including a pediatric facility.
East Tennessee Children's Hospital - 541-8000 (Pediatric)
Helen Ross McNabb Center - 1-800-255-9711 (Psychiatric)
Emergency Medical Assistance is available throughout Knoxville and Knox County by dialing 911. Knoxville has approximately 890 physicians and 385 dentists covering all areas of specialties. Physician referrals can be obtained from Knoxville Academy of Medicine at 865-531-2766. There are 15 licensed nursing homes in the metro Knoxville area, and 40 Home Health Agencies as well as Hospice facilities. For further information call the United Way at 865-523-9131.
Disability Services
Knoxville has a special office that provides information on services available to the disabled, handicapped and elderly. Call 865-215-2034 for more information.
Pets
Within the city and county, there is a leash law where an animal not on their property may be picked up. Owners should be sure that pets have their shots and wear an identification tag. Complete care facilities are available by contacting: UT Veterinary Hospital at 865-974-8387, The Humane Society Animal Shelter at 865-573-9675 or the Pet Emergency Clinic at 865-637-0114.
Recreation
Knoxville has 2800 acres of parks and recreation space, including 32 recreation centers and approximately 173 playgrounds and parks. There are 146 tennis courts and 5 senior citizen centers.
The nearby Great Smoky Mountain National Park, the most visited national park in the country, and the numerous state parks and area lakes and resorts also provide many types of leisure activities for Knoxvillians and visitors. Knoxville has a wide variety of quality facilities to accommodate an active tourist and convention trade. These include more than 71 hotels and motels with over 7800 first classrooms, a large civic coliseum-auditorium, and a spacious convention center.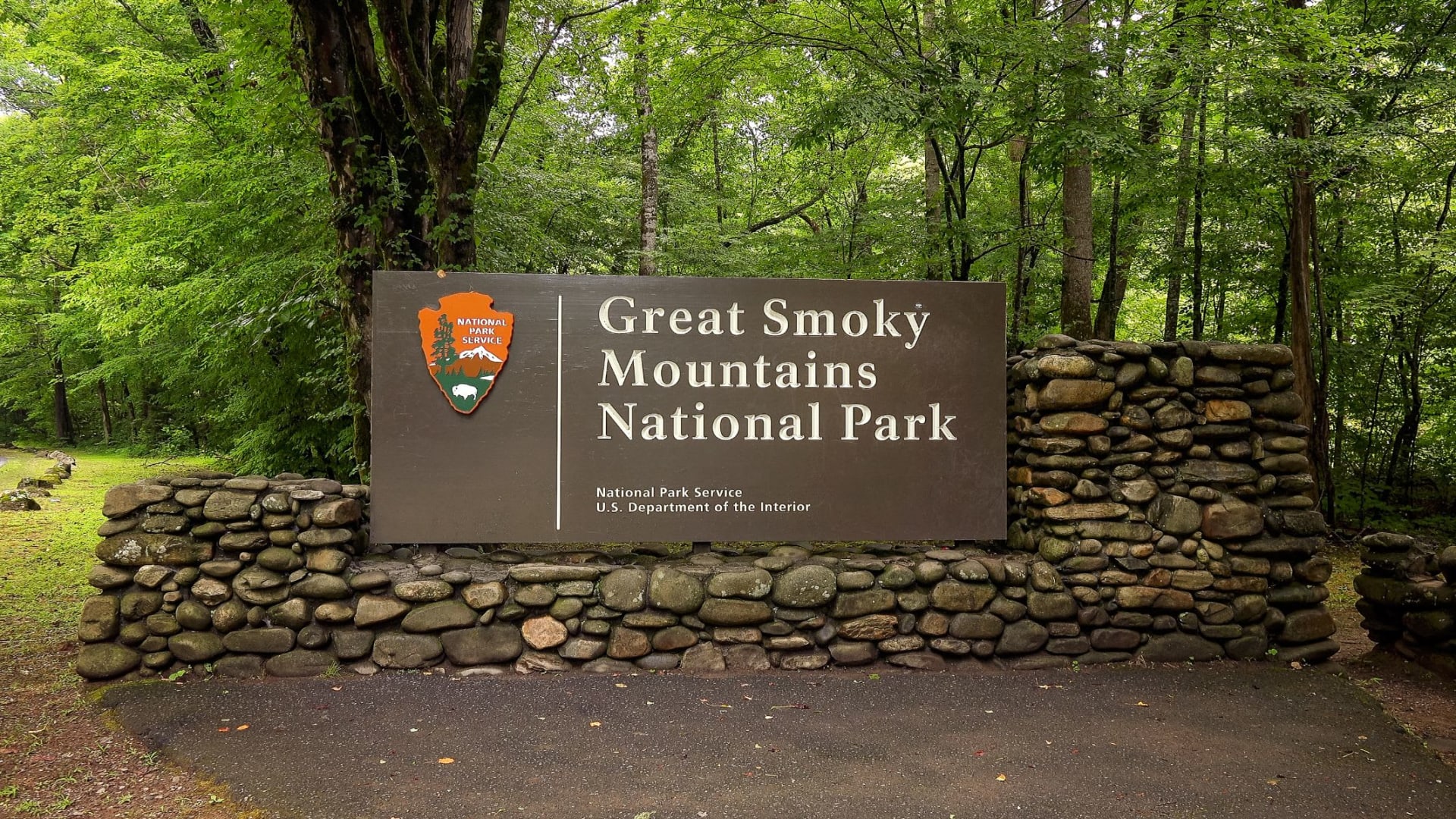 Making its home along the Tennessee River is Ijams Nature Center, a beautiful bird sanctuary made up of woodlands, overlooks, meadows, interpretive gardens, a pond with boardwalk, and a small nature museum. The center also has ongoing natural history programs.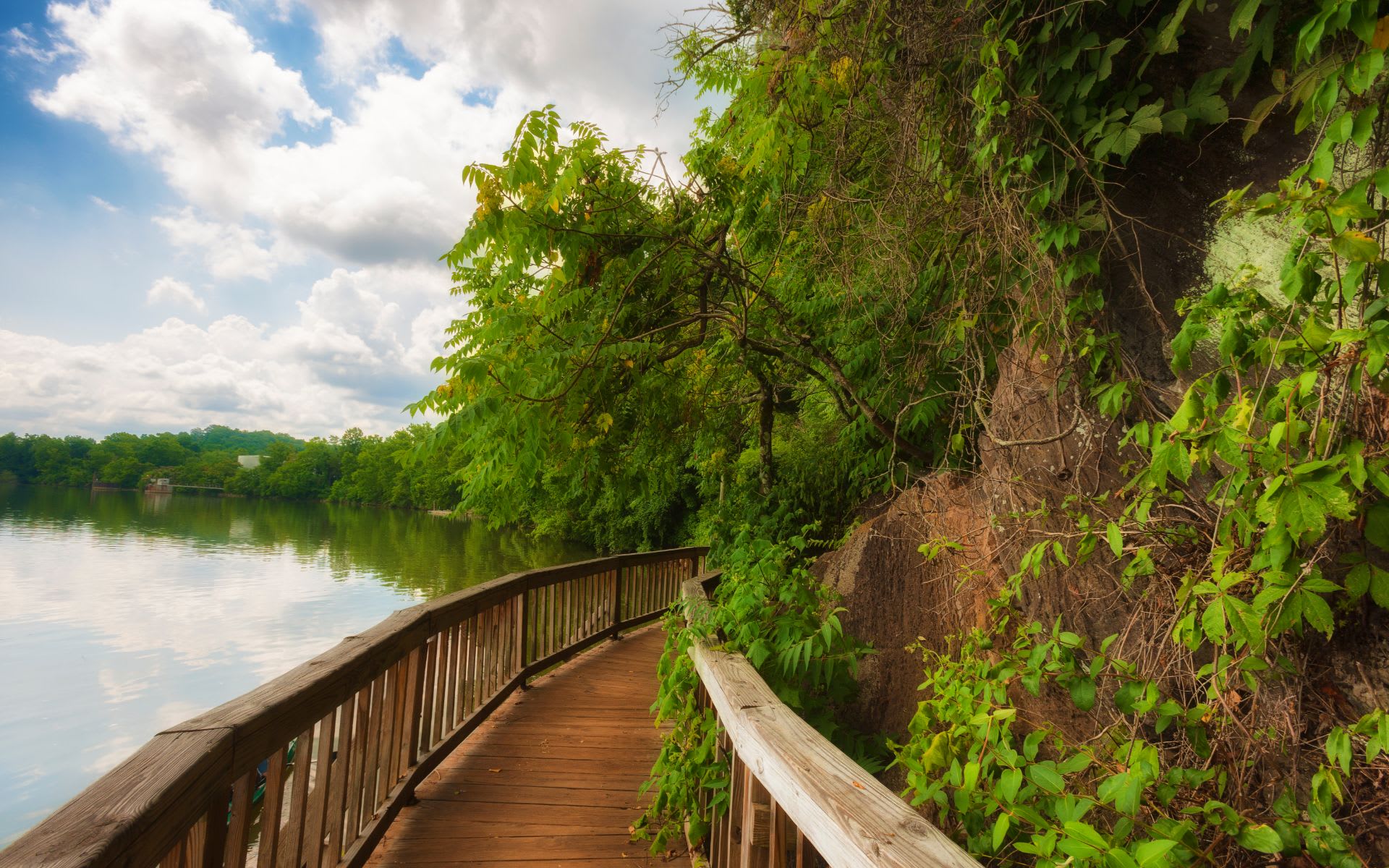 Lakes of the South
There are 7 lakes and many rivers embracing & enhancing the valley of East Tennessee, including Fort Loudon Lake, Tellico Lake, Watts Bar Lake, Melton Hill, Norris Lake, Cherokee and Douglas Lake.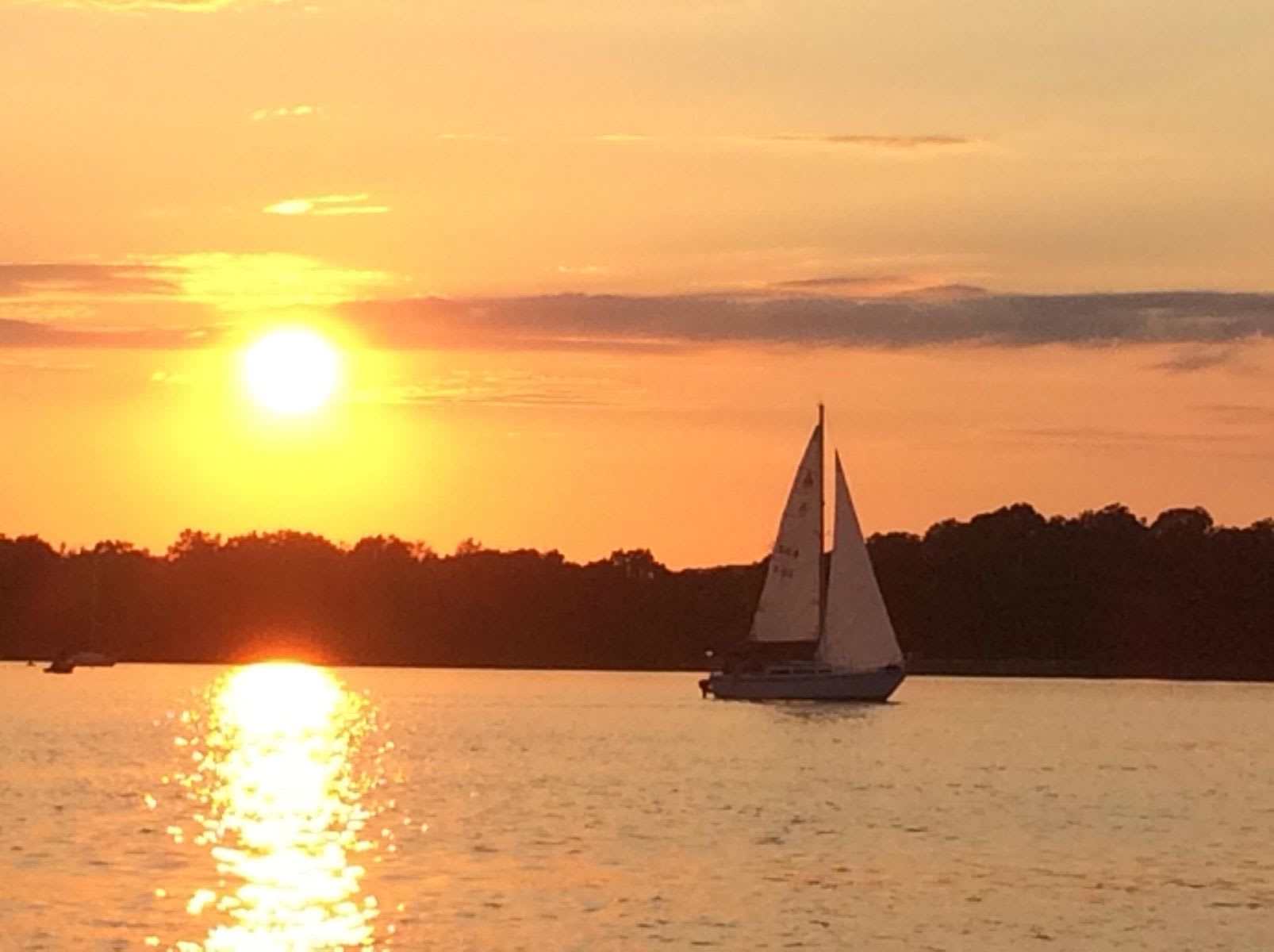 The Tennessee Valley Authority manages over 40,000 miles of rivers, streams, and tributaries, including the 652-mile Tennessee River. Not only do they provide power for over 10 million people in the Tennessee area, but they also provide river management, including flood control, hydroelectric generation, and, of course, local recreation. Boating on the lakes, fishing and kayaking on the tailwaters below the dams, and hiking and camping on the public lands surrounding the lakes and rivers are just a few of the popular recreation activities. For more information,
visit the TVA website here
.
Lake Recreation ranks high on the list for family entertainment from April through November; joining friends to anchor in a nearby cove, water skiing and tubing, music, and firework events. There are also many restaurants located on the water that you can boat to. In the fall, going to UT football games by boat and joining the Vol Navy is a spectacular way to enjoy the water.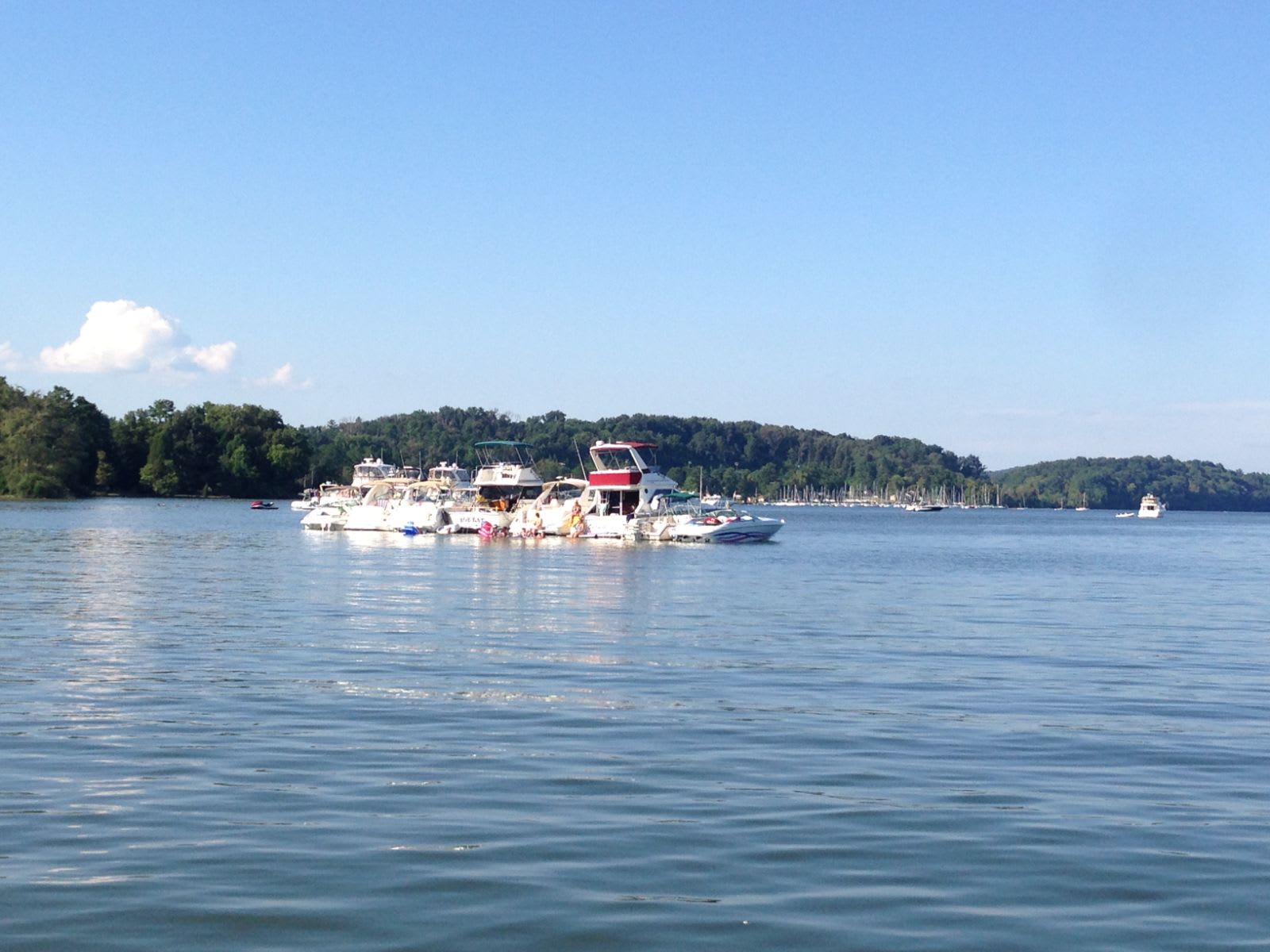 Shopping & Restaurants
Market Square – Downtown:
Over the last few years, Knoxville's Downtown area has been undergoing a re-birth and re-development and has now become a popular place to go to Dine, Shop, and Play. There are a number of restaurants, a variety of boutique shops, nightclubs, and bars with both inside and patio seating. Downtown has also become a popular place to live. Many buildings have been converted into lofts and attract buyers who want to permanently be in the heart of the Downtown Activity.

There is a local Farmer's Market on the weekends. Outdoor live bands play on the square at different times throughout the Spring, Summer and Fall. The Tennessee Bijou Theatre has concerts and plays or you could catch the latest movie at the Downtown Regal Cinema.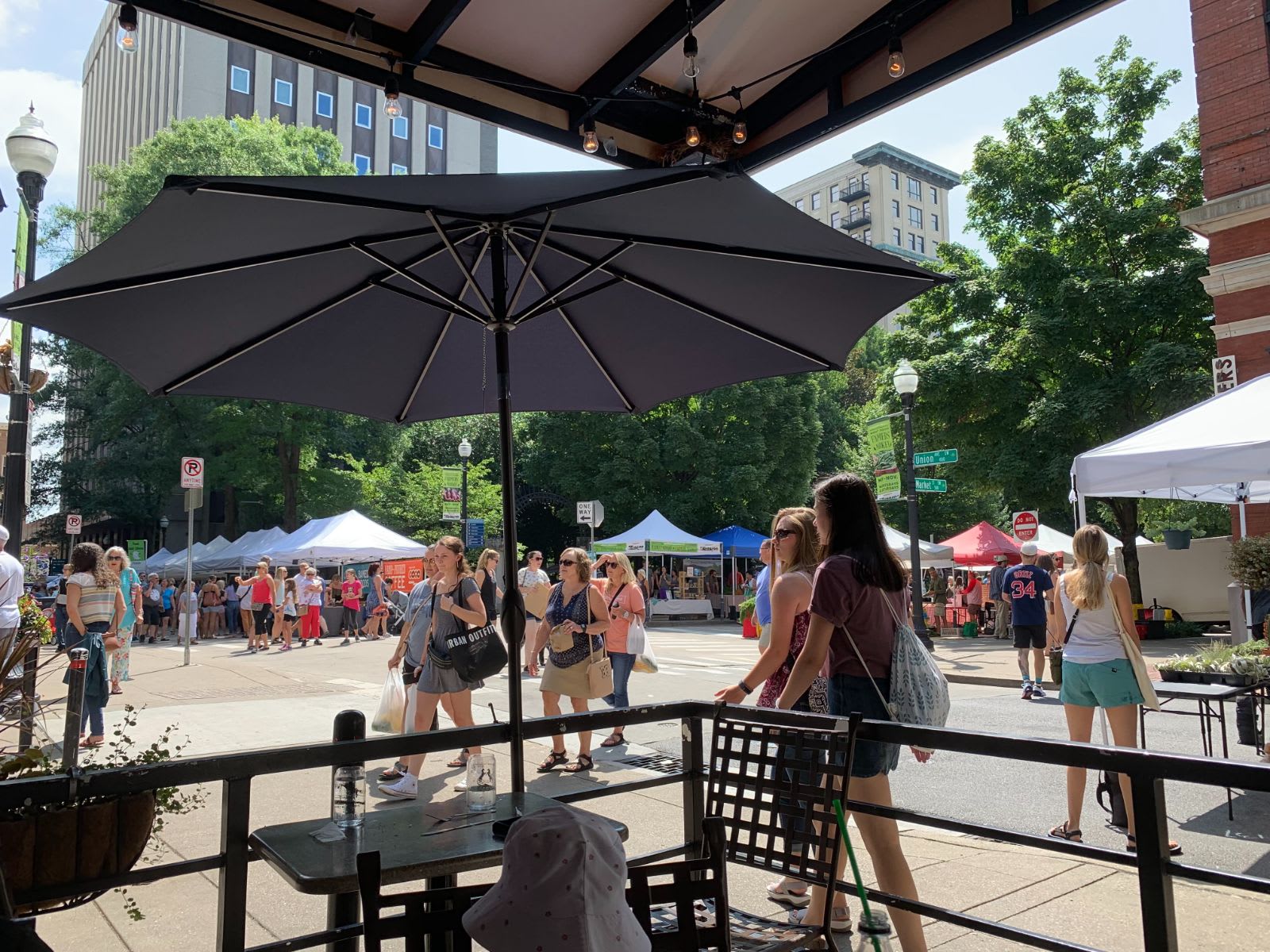 Knoxville also boasts a Riverfront area where there are great Restaurants. The annual Rubber Duck Race is also held in this area and attracts many people to the festivities.
West Town Mall
West Town Mall is anchored by Belk, Dillard's, JCPenney, and Regal Cinemas. It is the premier shopping destination in
East Tennessee. Boasting more than 150 stores, over 40 of which are exclusive to West Town Mall. The Mall is located
off of I-75 on Kingston Pike. You can visit the website
here
.
Turkey Creek
Located in West
Knoxville Turkey Creek
boasts over 100 stores, restaurants, entertainment & services. It is home to our largest Regal Cinema. Visit the website
here
.
Sports
Knoxville is known for being the home of the University of Tennessee Volunteers, for being in close proximity to the beautiful Great Smoky Mountains, and we thrive as a scenic city where nature and technology meet. Knoxville has an abundance of attractions, activities and amenities to offer visitors, convention delegates and those who call her home.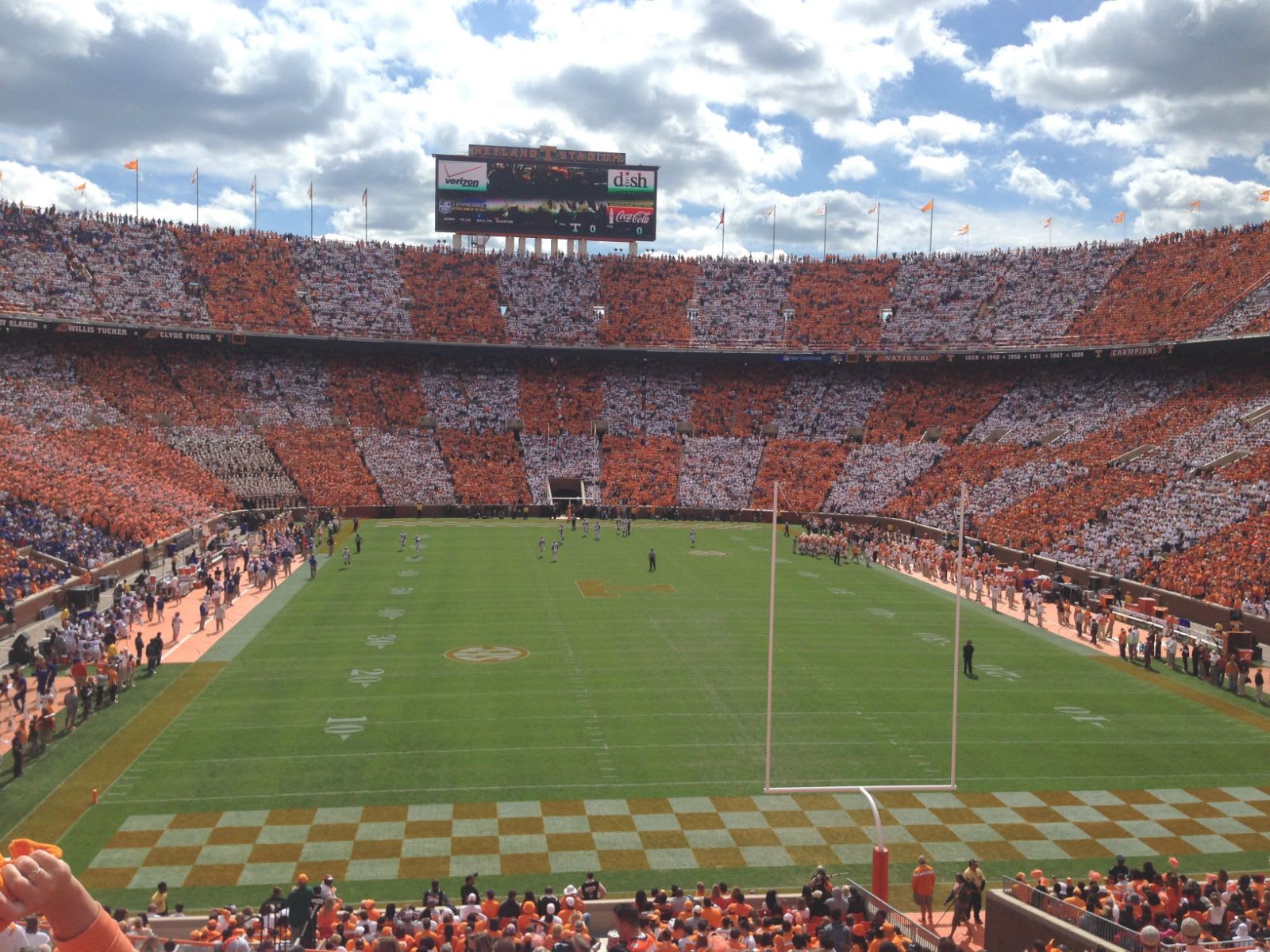 Neyland Stadium was ranked the number one college football stadium in Sporting News in 2001. It is the largest football stadium in the south and the third largest in the country. It seats over 105,000 people. A record total of 747,870 fans in seven games saw the Vols post an undefeated home season in 1999. Over the last nine seasons, the Tennessee Volunteers have drawn nearly 4 million fans to Knoxville and to Neyland Stadium.
The Thompson-Boling Arena, which seats 24,678, is the site of world-class concerts, conventions, and sporting events. For example, in 1996 they hosted the Coca-Cola National Gymnastics Championships and the Southeast Regional Finals of the 1994 and 1999 NCAA Tournament at the Arena. We are also home to a number of community theaters and one professional company, that offers a full season of comedies, dramas, and musicals. Add art galleries, museums, and festivals and you'll see why Knoxville has something for everyone!
Museums & Galleries
The Knoxville Museum of Art features a collection of graphics, as well as 19th-century American paintings, folk art, fine prints and photographs, as well as changing exhibits.
The Frank H. McClung Museum is home to collections in anthropology, archaeology, decorative and fine art, medicine, local history and architecture, and natural history.
The Women's Basketball Hall of Fame. This national hall is designated to honor the past, celebrate the present and promote the future of women's basketball.
Theatres
The Bijou Theatre is a historic downtown landmark that hosts music, dance, theater, and or special events.
The Knoxville Symphony's Chamber calls the Bijou home. The symphony and its various ensembles perform an array of classical, pops, family, and education concerts that total near 300 annually. World-renowned classical and pop music celebrities perform with the orchestra each season.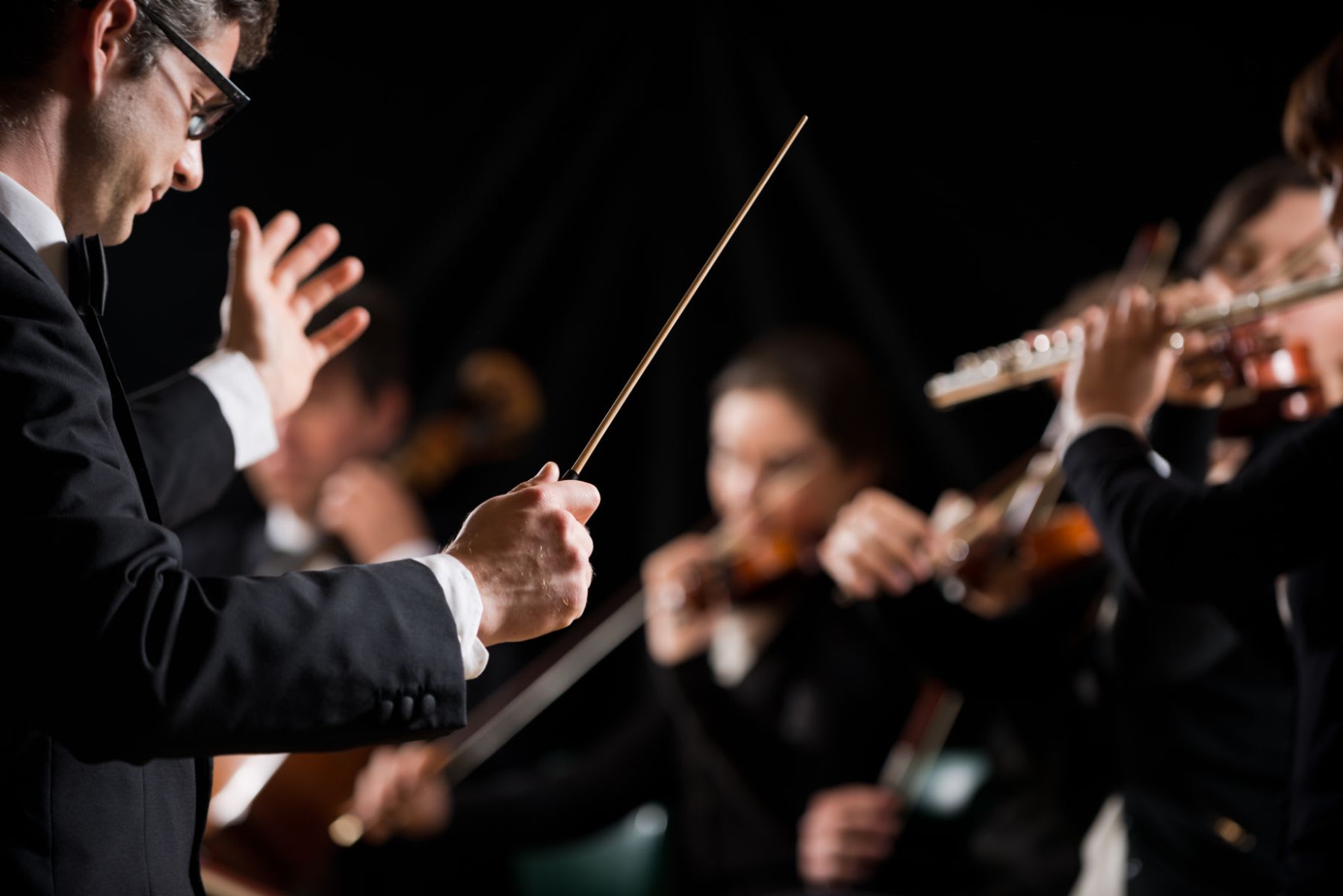 The Clarence Brown Theatre is located on the University of Tennessee campus. The theater is home for theatrical and dance performances by faculty, students, and professional guest artists throughout the year.

The Carousel Theater also located on campus provides theater-in-the round featuring musicals, comedies, drama, and dance.

The Tennessee Theatre is a historical theatre that underwent a 1 1/2 year renovation and expansion and re-opened its doors in 2005. The Theatre hosts many Broadway traveling shows, bands, comedians, and dance events.